Are you looking for 4x4 Tyres for your vehicle?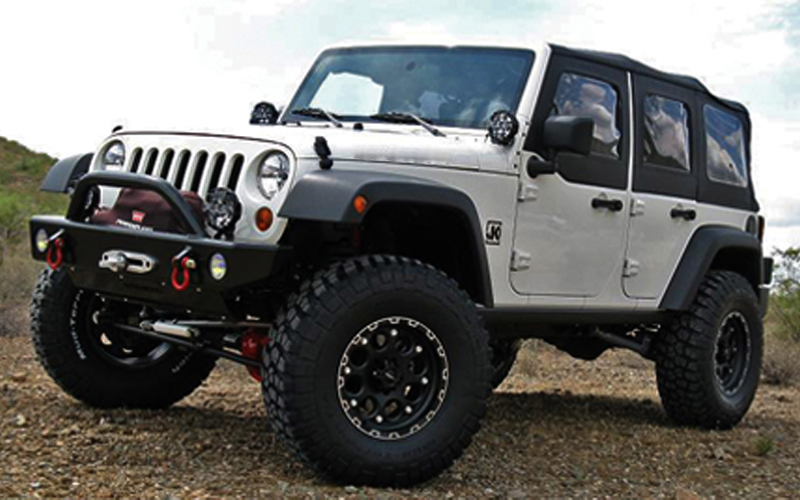 Are you looking for a set of new tyres for your SUV?
Look no further as Star Performance Tyre Ltd. has you covered. We stock a comprehensive range of 4x4 tyres Coventry from internationally recognised brands across various sizes and price ranges at our station (premium, mid-range and budget). These 4X4 tyres offer exceptional performance and durability, both on- and off-road.
Drive in or buy tyres online!
You can choose from our comprehensive collection of 4x4 tyres online, right from the convenience of your home. Simply enter your vehicle's registration number or tyre size details to check out our 4x4 tyre collection and buy as per your preference. You can also schedule an appointment for tyre fitting at our garage.
If you need any assistance in purchasing the best set of 4x4 tyres for your SUV, feel free to drive over to our garage at 104-106 Holbrook Lane, Coventry, CV6 4BH.
Tyre brands available in our stock
Check out our inventory of quality tyres from leading brands across all price ranges, such as:
Bridgestone Tyres
Continental Tyres
Dunlop Tyres
Firestone Tyres
Goodyear Tyres
Matador Tyres
Maxxis Tyres
Michelin Tyres
Pirelli Tyres
Prestivo, and many more
Types of 4x4 tyres we sell
Installing a tyre set that does not fit your SUV's specifications only increases the risk of frequent wear and tear, puncture, loss of traction, etc. Hence, it is advisable to choose the right set of 4x4 tyres Coventry from our facility.
All-terrain tyres (A/T):
These are the most reliable tyres that offer the perfect balance between on-road and off-road driving efficiency. Apart from providing seamless on-road performance, these also ensure very good off-road grip and steering control.
Mud-terrain tyres (M/T):
The mud-terrain 4x4 tyres provide unmatched handling precision and enhanced braking performance in off-road conditions. Their thicker and deeper treads with robust sidewalls help you drive on muddy terrain without a trace of discomfort. With these 4x4 tyres, your SUV will offer you unrivalled steering control even at higher speeds while ensuring absolute driving safety at the same time.
Highway-terrain tyres (H/T):
The highway-terrain tyres have lesser space in between the tread blocks and more siping to enhance traction. These tyres are manufactured to reduce rolling resistance and noise and increase tyre longevity. They deliver superior on-road handling, improved steering response and reliable braking on wet surfaces.
Why choose 4x4 tyres for your SUV?
4x4 tyres Coventry are specially manufactured and designed to carry heavier loads, even on rough terrains. The tyres are made of a silica-enriched rubber compound that optimises traction and steering response.
These tyres are carefully engineered with aggressive treads to enhance your overall driving comfort, both on- and off-road.
Still looking for 4x4 tyres near me?
If you have any queries regarding these tyres, feel free to write to us at Starperformancetyres@gmail.com. We will be happy to assist you in every possible way.
Also, call us to know more about your buying options.